What trends are popular in Napa and Sonoma homes and wineries and what to consider for your own Wine Country home.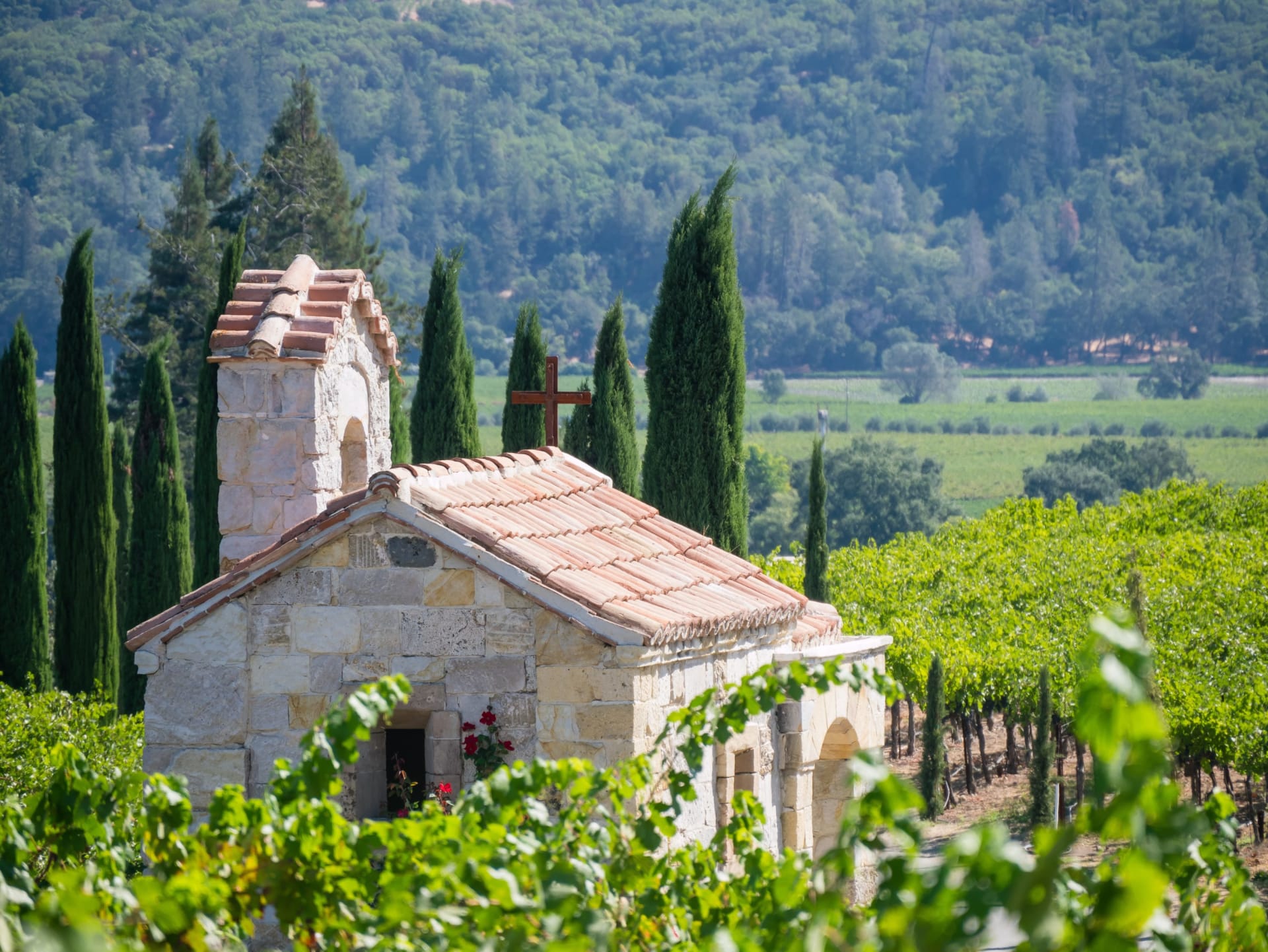 California's Wine Country is one of the most beautiful places in the world. Tourists flock to Sonoma and Napa Valley to taste wine, visit iconic wineries, and experience the area's rolling hills and lush landscape. Those who have been to wine country will tell you that the homes and other structures in Napa and Sonoma are often as impressive as the natural landscape. Though many of the homes in Wine Country have retained their original architecture, plenty are being remodeled or built from scratch. Here are some of the trends you'll see in these updated houses.
Materials that Mimic the Surroundings
A trend that is seen in some new construction homes is the use of a
blend of natural cedar, concrete, and weathered steel
that mimics the textures and colors of the surrounding hills in Napa and Sonoma. Other homes in the area feature rammed earth walls and reclaimed Douglas fir facades. The goal is to have the home blend with the land instead of standing out and to encourage nearby wildlife to be undisturbed by the presence of the home.
Plenty of Glass
When you live in an area as breathtakingly gorgeous as California's Wine Country, why would you do anything to limit your views? This notion is behind the trend of using as much glass as possible in homes. Some feature floor to ceiling windows in living areas that are perfectly situated to let the owners gaze out on rolling hills or stunning sunsets. Others take it even further and construct entire glass walls, allowing nothing to come between those in the house and the views of the beautiful surroundings. Wineries are also using glass to give guests an unimpeded view of their wine production areas, providing a behind-the-scenes look that many wine enthusiasts appreciate.
Touches of California Modernism
Credit: Visit Napa Valley
Seen in both homes in Wine Country as well as in wineries themselves, touches of California Modernism such as cantilevered roofs, angled profiles, and warm tones are popular. The clean lines and dramatic statements created by this trend lend an air of elegance while still being inviting to visitors and, in the case of the wineries, customers.
Focus on Exposed Wood
Vaulted ceilings, post-and-beam construction, and exposed wood frameworks are popping up all over in homes and commercial buildings in California's Wine Country. The exposed wood adds an air of majesty to large, open spaces and encourages guests to gather together. Buildings or homes that utilize this feature often also incorporate floor to ceiling windows to ensure everyone inside has an unrestricted view of the great outdoors.
A Blend of Indoor and Outdoor Living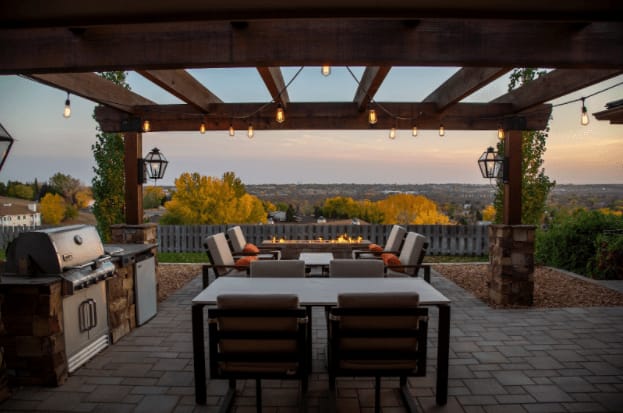 Though California Wine Country's weather isn't as mild as what you'd find further south, the days and evenings are usually warm enough year-round to enjoy a blend of indoor and outdoor living. Many homes feature large, expansive outdoor living spaces with relaxed furnishings and plenty of light. Some also have large heaters or fire pits that can be used when the winter nights turn from cool to chilly. Though outdoor spaces are nothing new in Napa and Sonoma, outdoor fireplaces and kitchens are also becoming more and more popular, creating an area that works for cooking, relaxing, and entertaining.
Old Meets New
One of the newest trends in California's Wine Country is the remodeling of old farmhouses or barns to transform them into rustic yet modern homes. Designers and architects often keep some of the original structure's more charming touches, such as large open spaces in barns and old-fashioned wainscotting in farmhouses, and update them to modern standards with cutting-edge kitchens and lighting.
Unique Inspiration
One of the most interesting homes in the Napa Valley is
Casa Cabernet
, which was inspired by a monastery just outside Mexico City. The home was designed as a series of pavilions that sits on a mountainside and features a spa and lap pool that doubles as a fountain. This striking structure pays homage to the monastery while still providing the homeowners with the epitome of luxury.
Uses of Solar Energy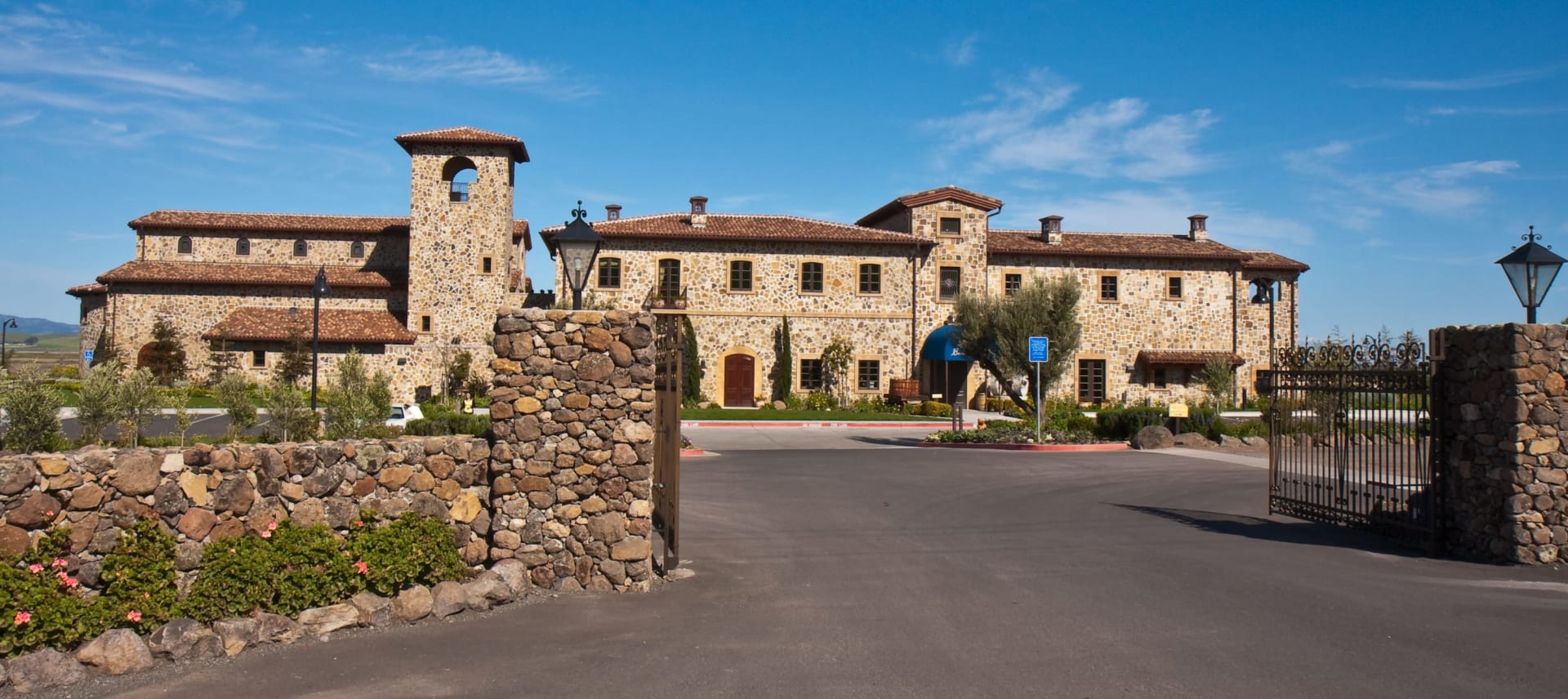 Wine Country has always held the environment in high regard, and green practices abound in Sonoma and Napa. One of the newest green trends is
wineries embracing solar technology
to protect the environment and make their operations greener. As wineries incorporate solar into their buildings, more homeowners will soon follow. There are already over a thousand homes in Napa county that use solar power, and this number is expected to increase with the help of the
Napa County Solar Project
.
Buying a Home in California's Wine Country?
If you're looking for a home in California's Wine Country, be mindful of the trends and make sure you choose a home that provides the features that fit your unique lifestyle. While walls made of glass may be perfect for the family who enjoys gazing at nature 24/7, it isn't a wise choice for those who value their privacy. Tour the area and decide what you like and don't like about traditional homes as well as the newer models that incorporate cutting-edge trends. If you're visiting properties with a Wine Country real estate agent, have them take note of which styles of home most catch your interest. Ask plenty of questions about how each style and feature was chosen and why so you can get a better feel for the homeowner's preferences and lifestyle.

As you explore California's Wine Country, you'll also notice that each neighborhood is slightly different. In some areas, Craftsman-style homes are the most popular style, while others have a mix of Colonial Revival, Mediterranean, or Tuscan-style properties. Get a feel for each neighborhood's architectural norms as well as the people who live there to determine which you best fit in with.

When you work with an experienced Napa or Sonoma real estate agent like those on the Joel Toller Team, you can decide which trends you want to consider in your new home and which you don't. This will help you narrow down options and find the Wine Country home of your dreams.