The best experiences in California's Wine Country include winery and beer tours, a scenic train ride, and a visit to the Serengeti.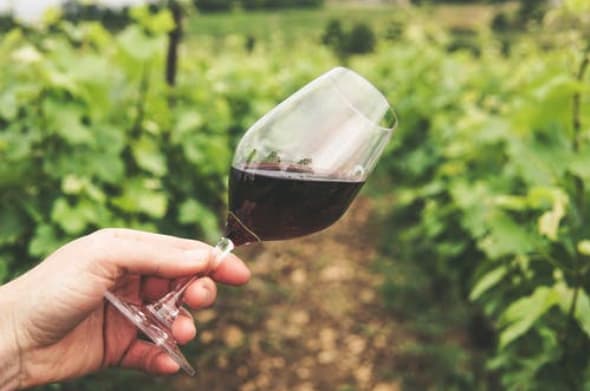 Headed to California's Wine Country for a short getaway or a longer, immersive vacation? You may be overwhelmed when you arrive by all the fun activities the area has to offer. To make the most of your trip, learn more about the variety of food, wine, and other activities, so you can prioritize the experiences you most want to enjoy. Here are our top picks for food, wine, and outdoor adventures in California's Wine Country.
Winery Tours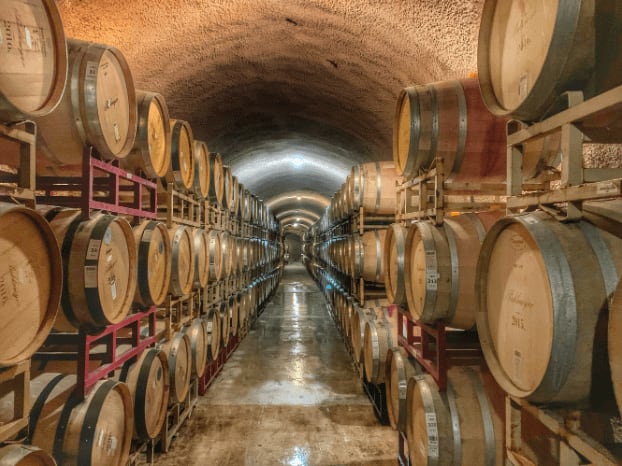 It almost goes without saying that you need to go on as many winery tours as possible when you visit Napa and Sonoma. Here are some of the top choices:
Alpha Omega: This winery on Highway 20 in Napa is family-owned and renowned for its single-vineyard Cabernets. The tasting room is spacious and has a rustic barn feel with a gorgeous terrace. A group tour and tasting of this winery runs $65, with private tastings also available by appointment.
Beringer: Don't leave Napa without visiting one of the most famous wineries in the world. A national landmark, the Beringer tasting room is almost as impressive as the wines they make. This 1884 fieldstone house is the perfect place to sip on and learn about the wines from one of the knowledgeable staff. Your tour also includes a barrel-tasting and look into the winery's unique hand-dug caves. The popular Taste of Beringer tour runs $55 per person.
Caymus: Tucked away off Conn Creek Road in Napa, Caymus makes a Special Selection Cabernet Sauvignon that has the distinction of being one of Napa's very first cult Cabernet during the Wine Country revival in the 1970s. You'll love sipping on fantastic reds in this old fieldstone winery that is now owned by the third generation of the Wagner family. Tastings are $50 per person to sample five wines.
Kenwood Vineyards: Kenwood is another winery with a rustic barn that provides the ideal backdrop for tasting their delicious Pinot Noirs and buttery Chardonnays from the Russian River Valley. Their tasting room is open to the public, and no appointment is necessary for groups of eight or fewer.
Château St. Jean: This winery's signature Cinq Cepages Bordeaux blend is not to be missed! Chateau St. Jean features 35-year winemaking veteran Margo Van Staaveren who knows how to highlight the best each of their vineyard sites has to offer. Their grounds include a 1920s chateau and beautiful Grand Lawn and Estate Vineyards, so you can enjoy their variety of wines in style and comfort.
St. Francis Winery and Vineyards: This Certified Sustainable winery in Santa Rosa was established in 1978 and features a mission-style tasting room with a glorious bell tower where a 1,000 bronze cast bell chimes every hour on the hour. Their five-course wine and food pairing is not to be missed as it features ingredients grown in their own garden alongside their signature wines from Sonoma Valley, Alexander Valley, and the Russian River Valley.
Napa Valley Wine Train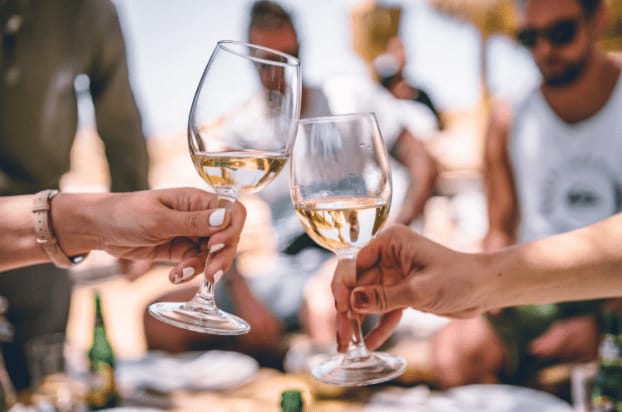 Want to experience a full day of drinking wine and eating gourmet food—all on an antique train that chugs through the picturesque countryside? In addition to five-hour tours, the
Napa Valley Wine Train
offers gourmet dinner events and gourmet lunch rides. The five-hour tour stops at two Napa wineries for a wine-tasting and guided tour as well as a gourmet three-course lunch served on board. Ditch the designated driver and experience wine country in a unique way with the Napa Valley Wine Train.
Oxbow Public Market
Shop, eat, and check out the freshest produce in the area when you visit the famous
Oxbow Public Market
. This one-stop-shop has more than a dozen retail and grocery shops, as well as wine merchants, distilleries, breweries, and unique eateries. Although all dining is currently closed due to COVID, the restaurants offer phone-in orders and curbside pick-up so you can still enjoy tasty meals.
Safari West
You can travel to the Serengeti without having to leave Sonoma when you visit
Safari West
. Take a tour through herds of giraffes, rhinos, and wildebeest and watch zebras, lemurs, and more than 90 other unique species when you book your adventure. This 400-acre preserve also offers overnight stays in fully-equipped tents that feature viewing decks, bathrooms, and polished hardwood floors. The tents are inside the preserve so you can sleep while surrounded by the sounds of Africa! Not only will you get to hang out with African wildlife on your adventure, but you'll also be treated to authentic African cuisine at the Savannah Café.
North Bay Brewery Tours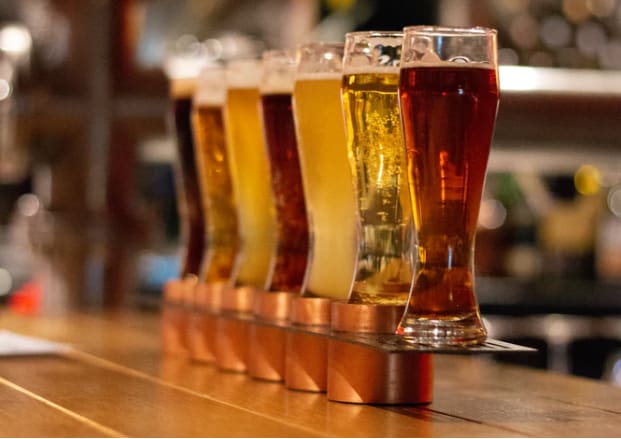 Wine Country isn't limited to just wine! Both Sonoma and Napa have a variety of excellent breweries as well. Experience what the area has to offer safely by booking a
North Bay Brewery tour
. Their tours span six hours and take you to three different breweries, with tastings at each stop. You'll also get lunch, behind-the-scenes tours at the breweries, an experienced tour guide, and plenty of information on how beer is made and how best to enjoy it. Examples of breweries that may be included in the tour are Lagunitas Brewing Company in Petaluma, Bear Republic Brewing Company in Healdsburg, Old Redwood Brewing Company in Windsor, and Carneros Brewing Company in Sonoma.
Watch the Whales at Bodega Head
If you're visiting Wine Country in the wintertime, you can't miss a potential gray whale sighting at Bodega Head. The gray whale migration in Sonoma County peaks during the colder months, and this four-mile-long, one-mile-wide peninsula is the perfect place to spot them. If you're there during a weekend from January to May, you'll be treated to volunteer docents who can help you maximize your chances of spying one of these magnificent giants. Want to get even closer? Whale watching boat trips are also available.

A trip to California's Wine Country is a must for those who enjoy beautiful scenery, unique experiences, and, of course, tasting world-wine. If you want to experience this luxury lifestyle every day, consider working with a Wine Country real estate agent like those on the Joel Toller Team to find your own Napa or Sonoma luxury home.